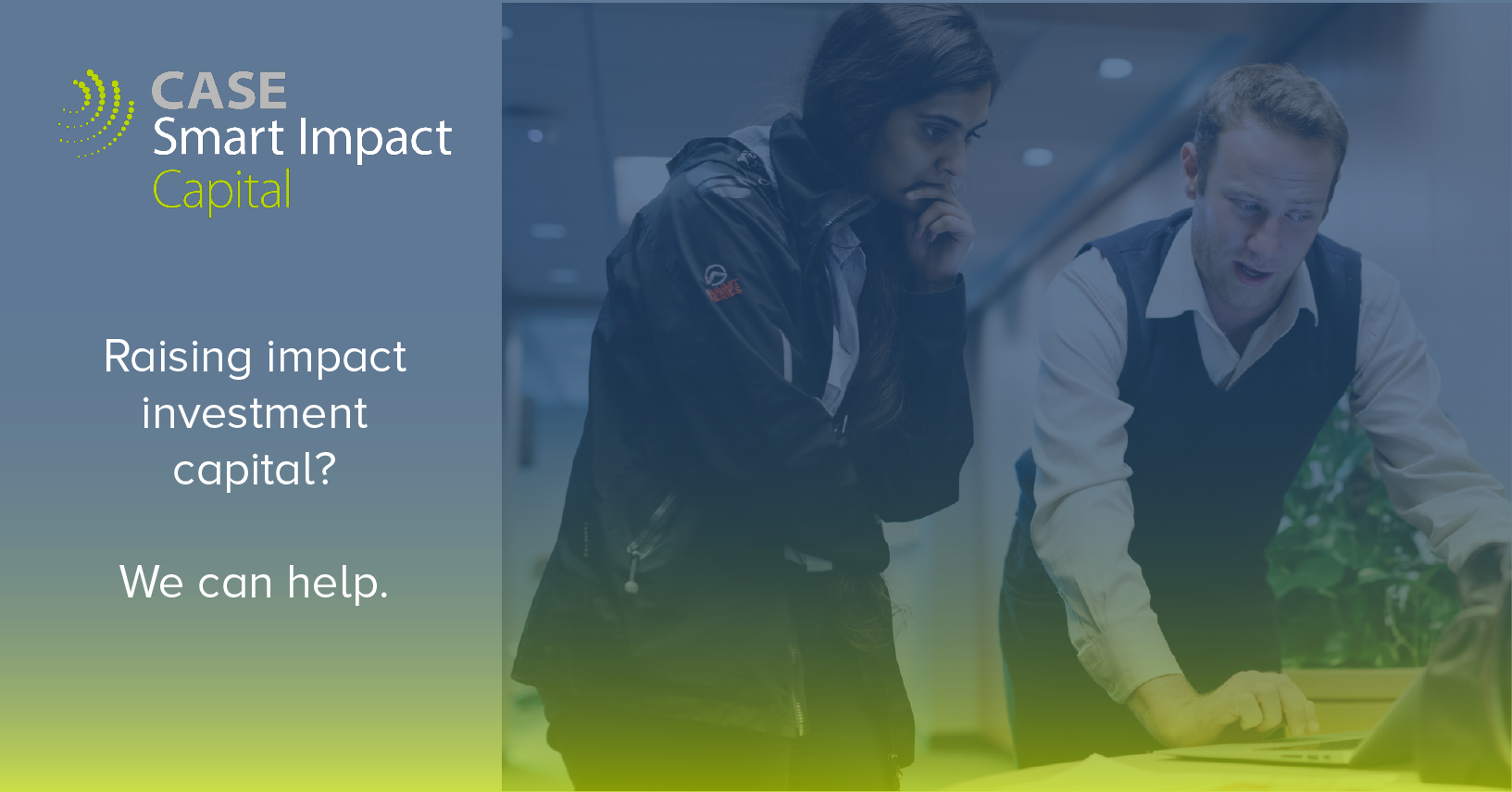 Dates: Always available
Format: Online and self-paced
Cost: $9-99 per license
The online toolkit to help you make impact investment fundraising easier. 
CASE Smart Impact Capital is a video-based online toolkit containing 100+ resources for supporting impact entrepreneurs raising capital.  Used by enterprise managers, accelerators, networks, investors, governments, and universities, our curriculum covers three essential steps of the capital-raising process: strategize, target, and close.
For Entrepreneurs:
Built from the expertise of hundreds of investors and entrepreneurs who have invested and raised millions of dollars, CASE Smart Impact Capital is designed for all impact ventures – any stage, any sector, any geography.  Whether you are a nonprofit or for-profit, our toolkit contains practical steps to help you strategize, target, and close the best deal for you. Use your capital-raising time wisely and get back to running your social venture.
Learn key concepts through short videos.  Analyze options with our decision tools.  Use our step-by-step guides to find investors, pitch your story, and more.  Access investor databases, due diligence checklists, and term sheets from around the world.  We've created unique resources and collected the best from others – organized all in one place for you and your team to access anytime, from anywhere.
Are you interested in more information on purchasing an individual license to the toolkit?  Click here
For Accelerators and Funders:

CASE Smart Impact Capital is
The scalable technical assistance that helps your entrepreneurs get aligned impact capital.
The curriculum to get your staff up to speed and ready to support entrepreneurs more effectively.
The actionable tools to level the playing field for your entrepreneurs.
Impact investing is getting big. No mentor or coach personally knows the entire impact capital market.  We engaged with hundreds of entrepreneurs and investors who have raised and invested millions of dollars to figure out how impact enterprises can get to a good deal, faster.  Now you can give your network the benefit of this expert, crowd-sourced, technical assistance on investment fundraising.  Think business school rigor meets the ease of a guidebook.
Are you representing an accelerator or funder interested in more information on purchasing a group of licenses to the toolkit for the ventures you work with and support?  Click here